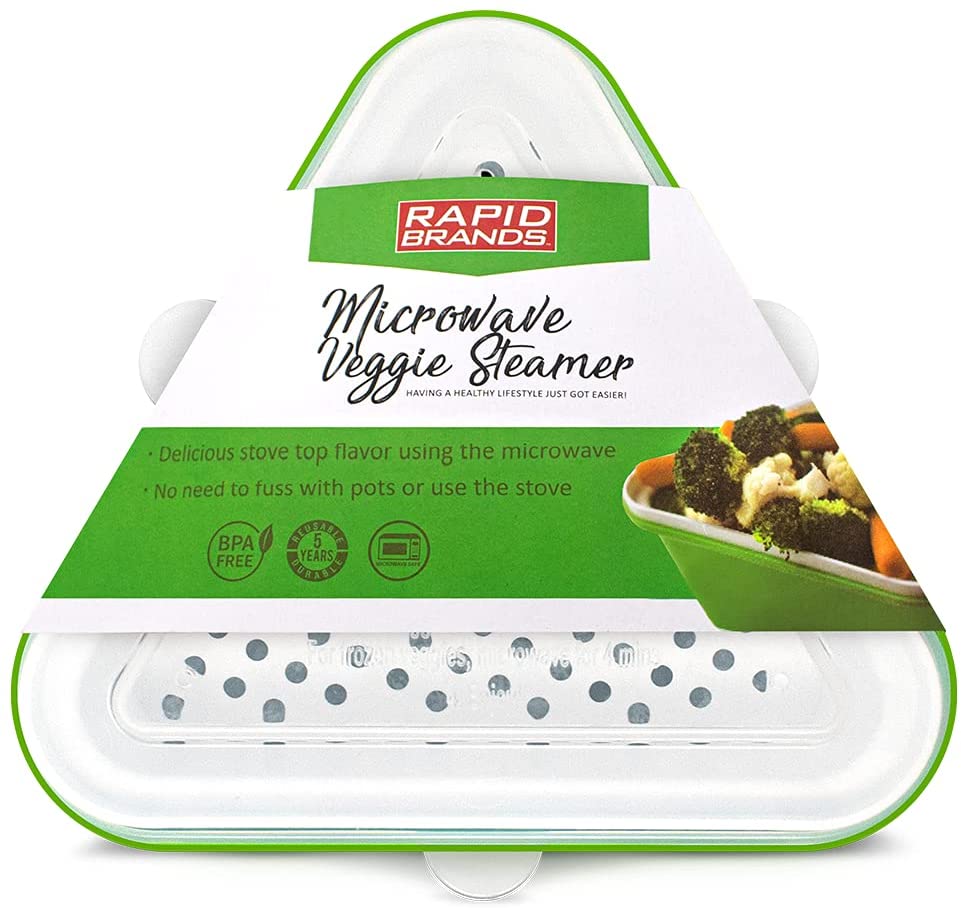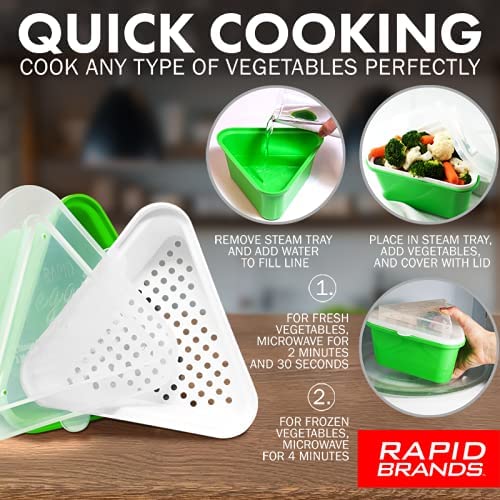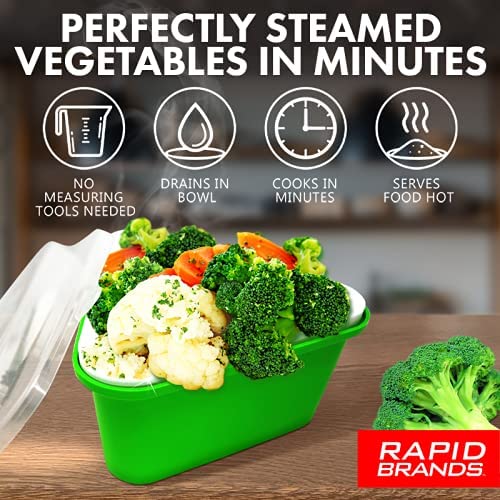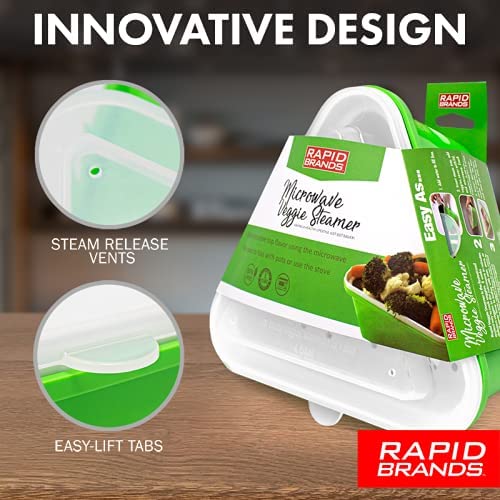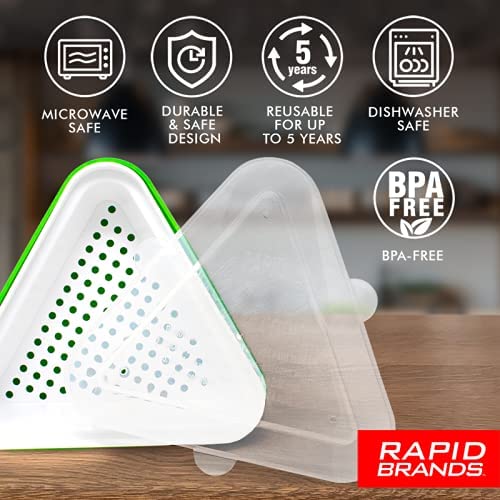 Rapid Veggie Steamer Microwave Fresh & Frozen Vegetables in Less Than 4 Minutes
You don't have to stress yourself out in cooking healthy meals. With our Rapid veggie steamer, you're letting the microwave do ALL the work in under 5 minutes.
To use our vegetable steamer, simply add water, place veggies in the tray and cover with the lid. For fresh veggies, heat for 2 minutes and 30 seconds. For frozen, heat for 4 minutes.
Can't get enough of last night's food? Our microwavable cookware is perfect for reheating leftovers. You won't have to worry about wasting food again.
Don't have the time or energy to do the dishes? Don't worry because our steamer is completely dishwasher safe. Cleaning up after a quick meal has never been this easy.
If you only have a few minutes to spare to make your meals, our microwave steamer is the ultimate kitchen tool for you. Whether you're craving greens or beans, you've got the right cooker at your disposal.