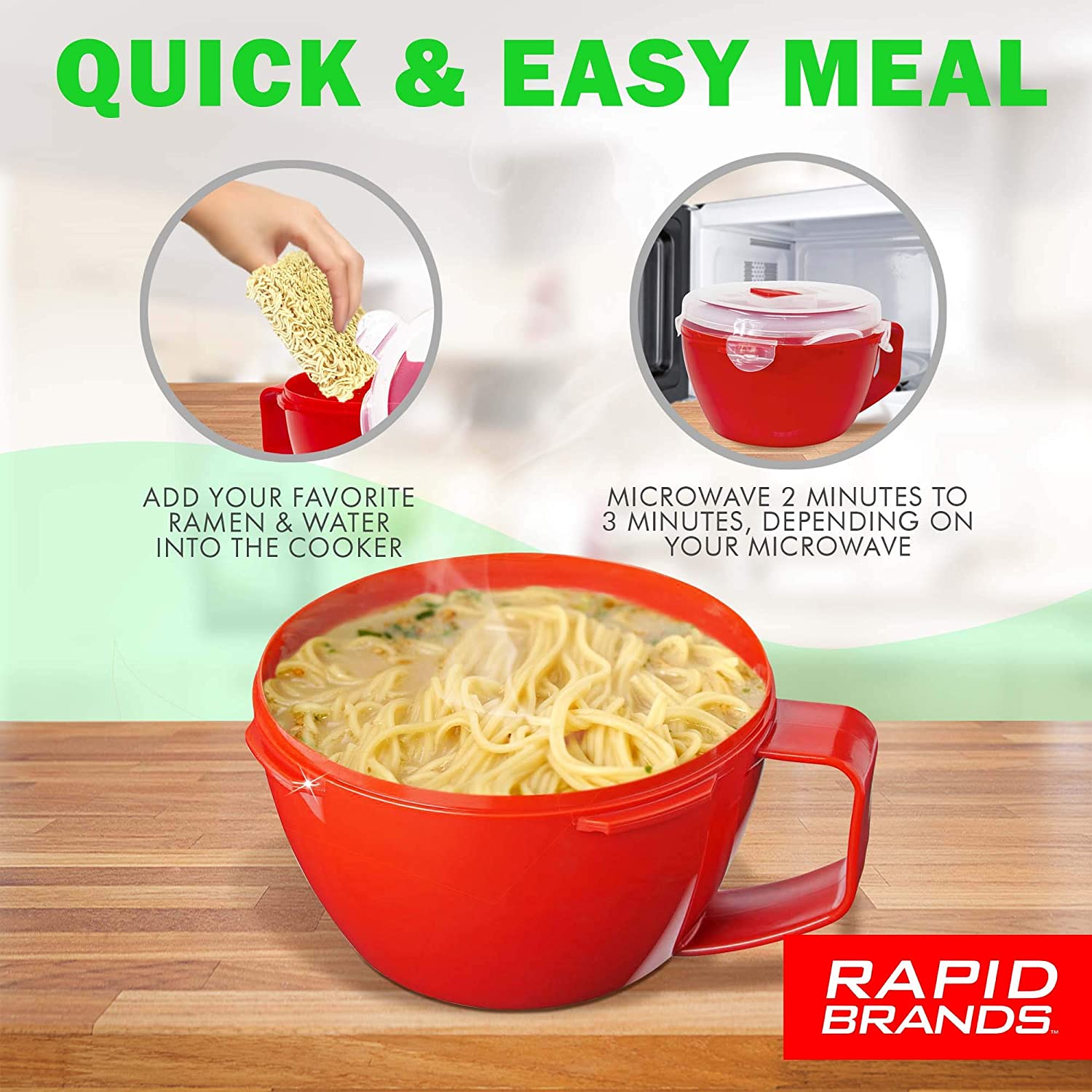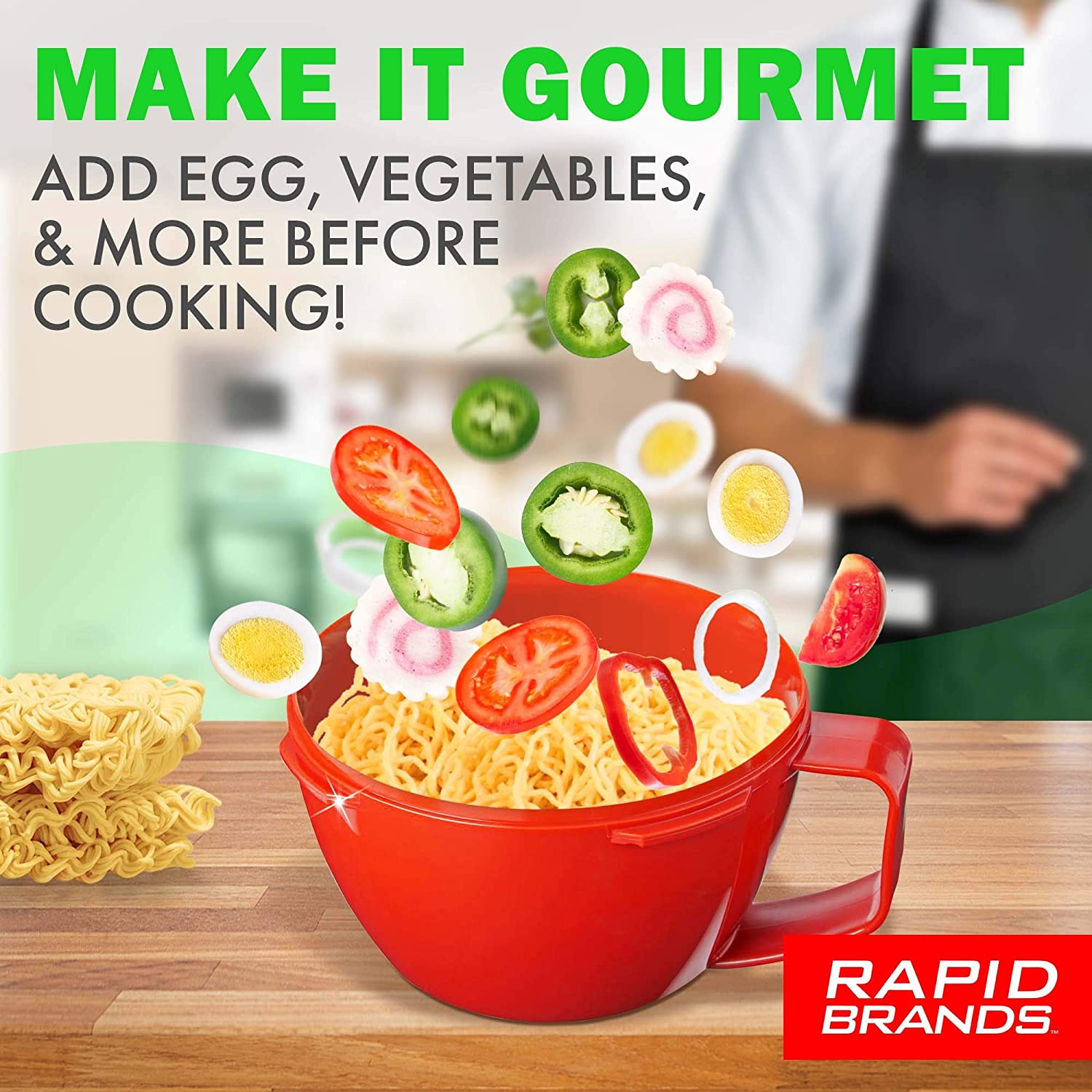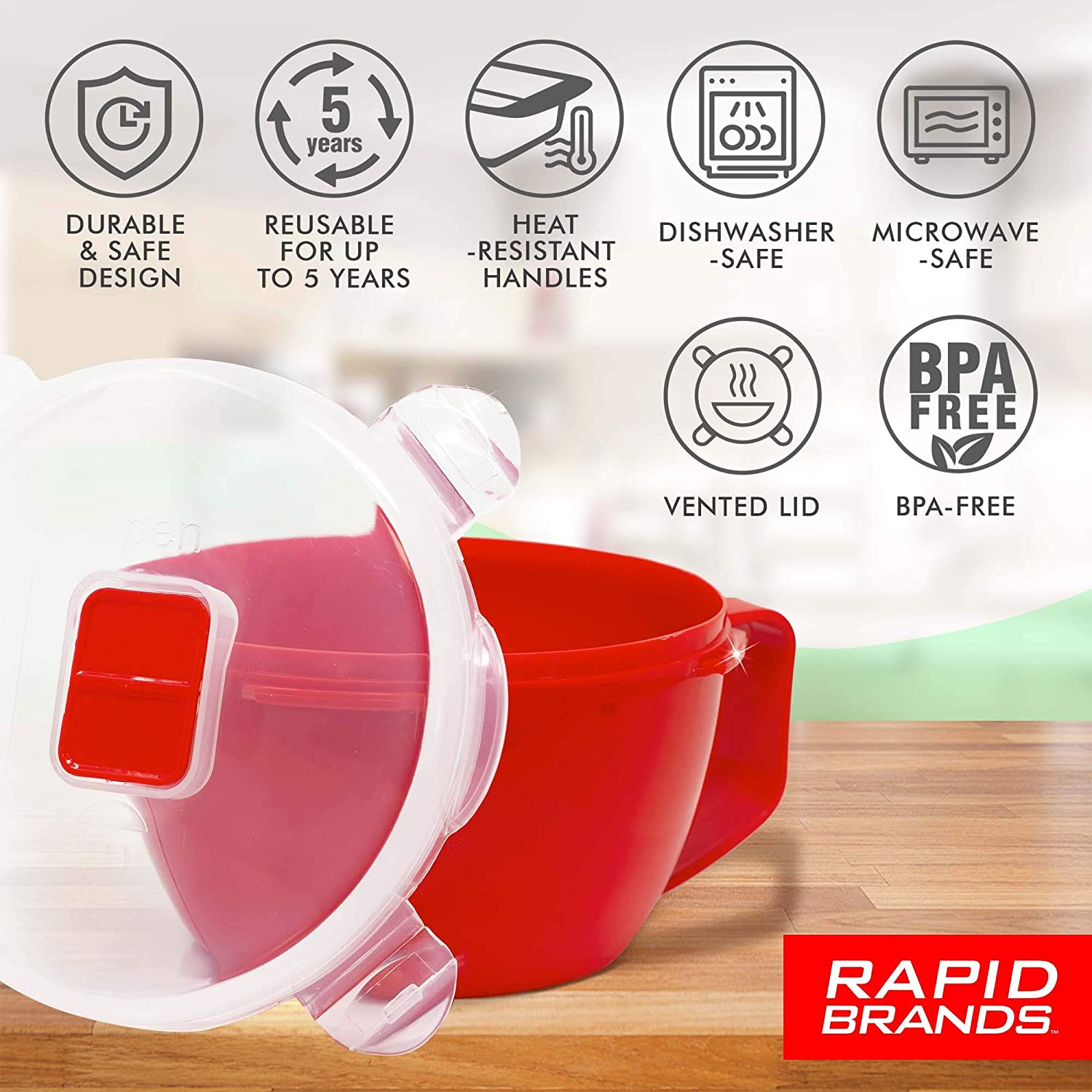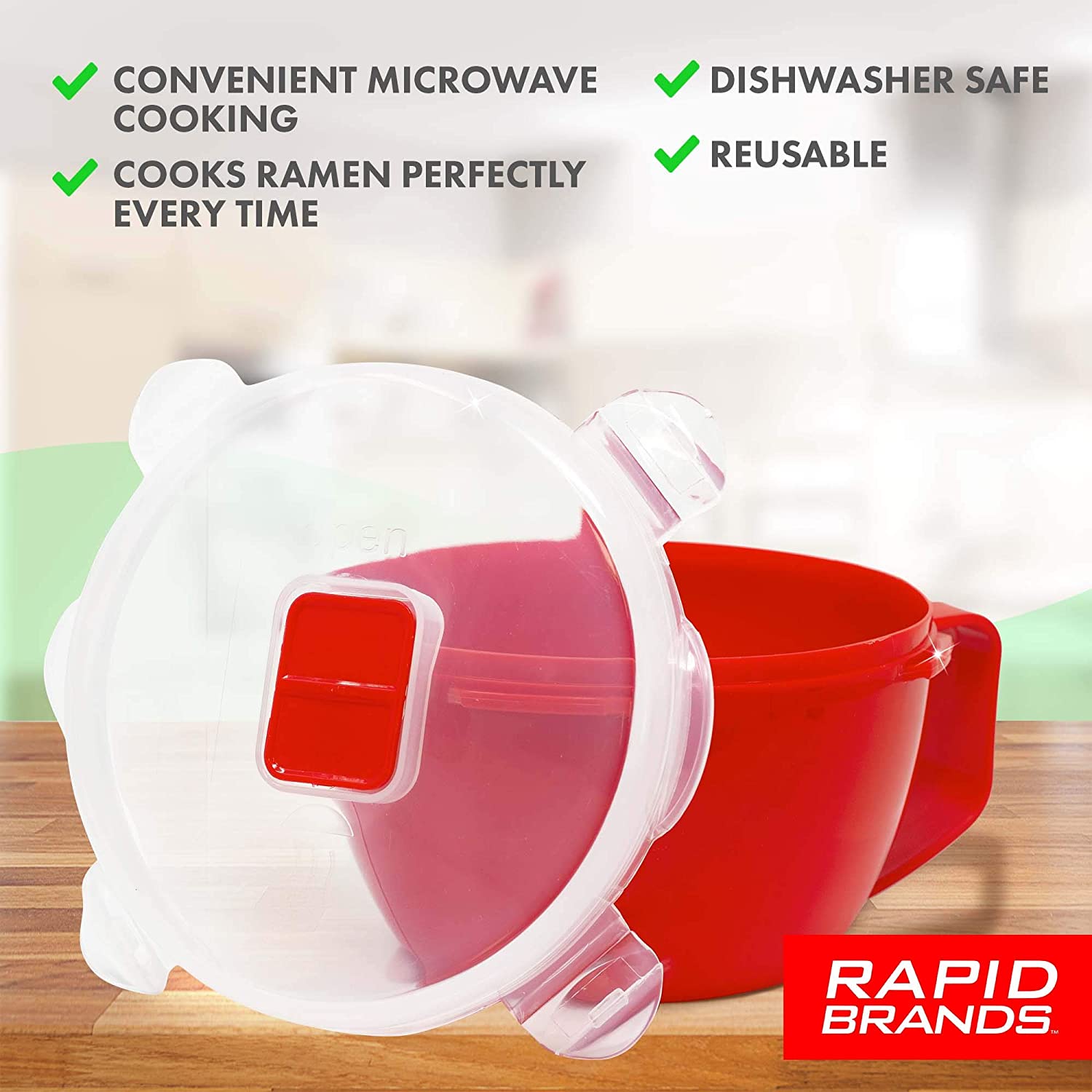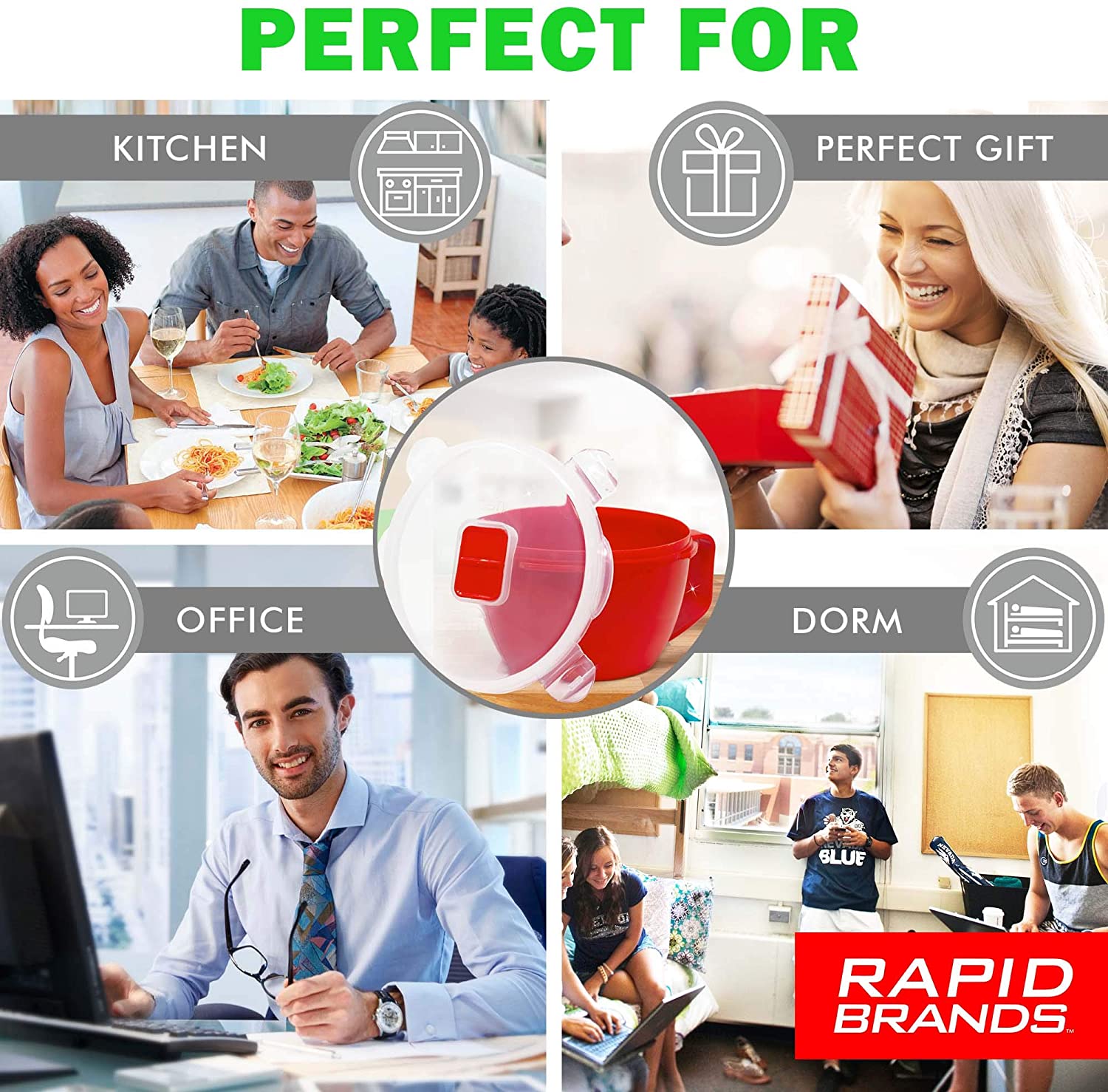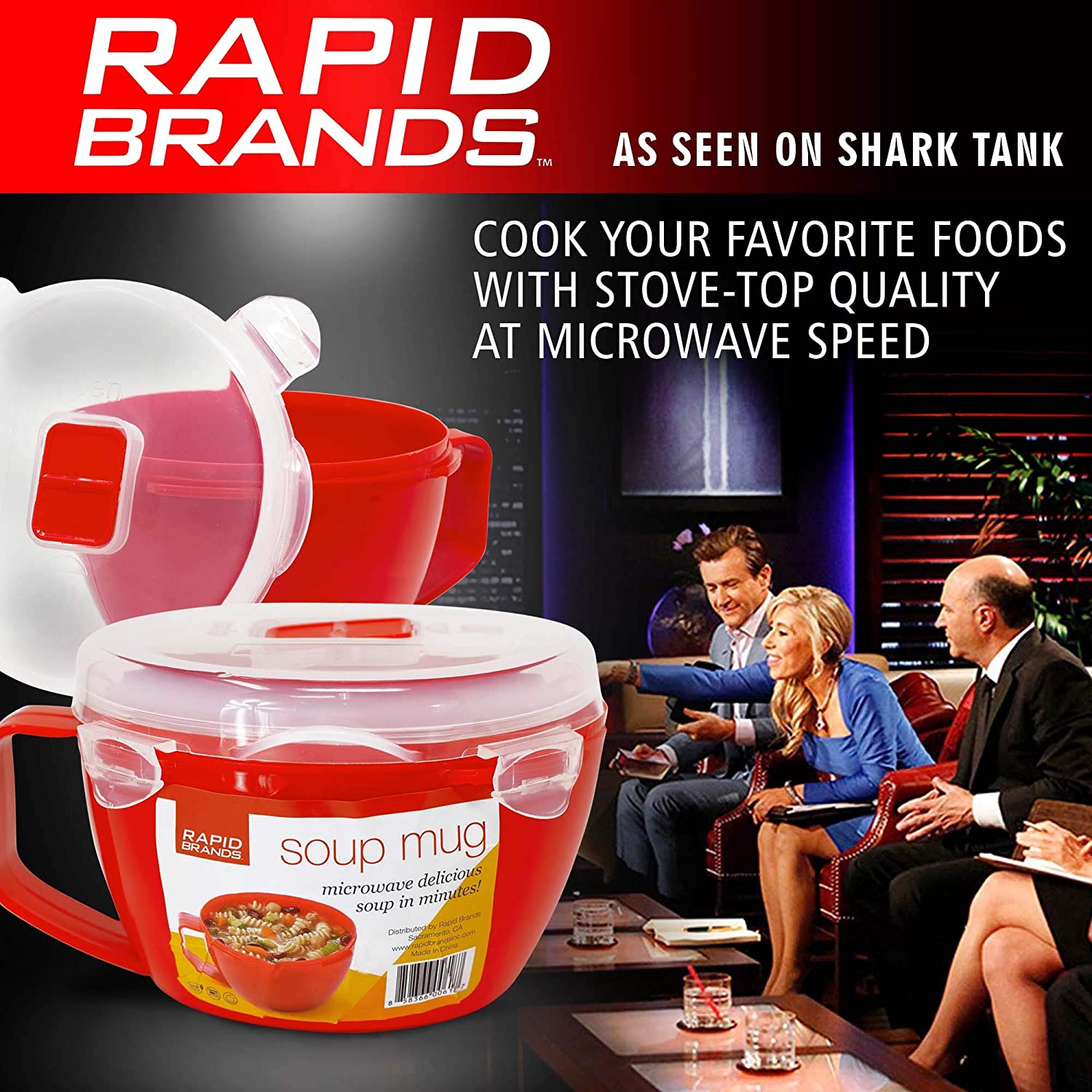 Rapid Noodle Cooker/Soup Bowl with Lid. Microwave Soup & Noodles in Minutes (red)
Reheat noodles, beverages, or soup in a flash! For days when you need a quick and hot meal, the Rapid Soup Mug cooks your favorite leftovers or soup in the microwave. Comes with a vented lid for temperature control.
It's an essential for college student dorm rooms or busy adults with limited lunch times. You'll never have to worry about waiting for it to boil or washing pots, pans, and other dishes. The heat-resistant handle makes it easy and safe to remove from the microwave.
TAKE ON-THE-GO -- Unlike other containers or accessories, the Rapid Soup Mug is durable yet convenient enough to be portable, making it perfect for storing in the office kitchen. Reusable for up to 5 years.
To use, simply add your favorite soup, beverage, or noodles into the cooker and microwave 2 to 3 minutes.
Rapid Brands helps you achieve stovetop flavor at microwave speed. Now you can cook your favorite foods in a fraction of the time with our wide selection of patented products, including: Rapid Egg Cooker, Rapid Mac Cooker, Rapid Ramen Cooker, and Rapid Cake Baker.